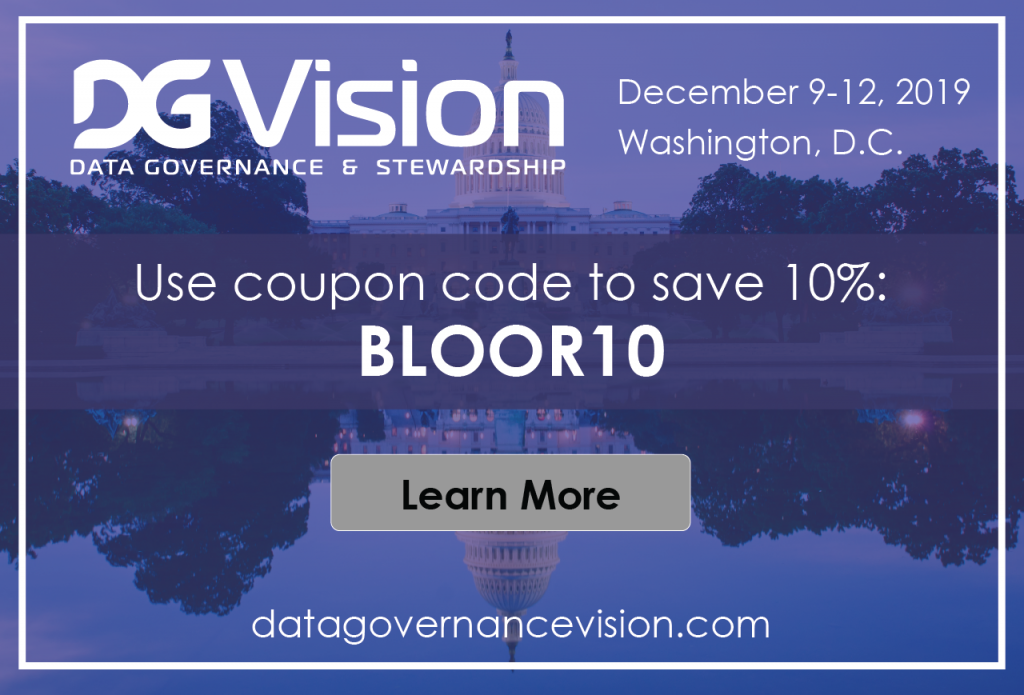 Meet us in DC! Save 10% with coupon code BLOOR10
DG Vision is the first of DATAVERSITY's Data Governance conferences to be located in Washington, D.C. As with all of their educational programs, the emphasis will be on peer-to-peer sharing of practical experiences through tutorials and seminars. Don't miss this year's notable keynote by the FBI's Chief Data Officer, Maria R. Voreh, who will be discussing data security and availability in the modern era.
Save 10% on your registration by using discount code BLOOR10. Combine this coupon code with active Early Bird discounts to receive the largest savings possible. Register before the Super Early Bird discount expires on September 27th to save up to $650.