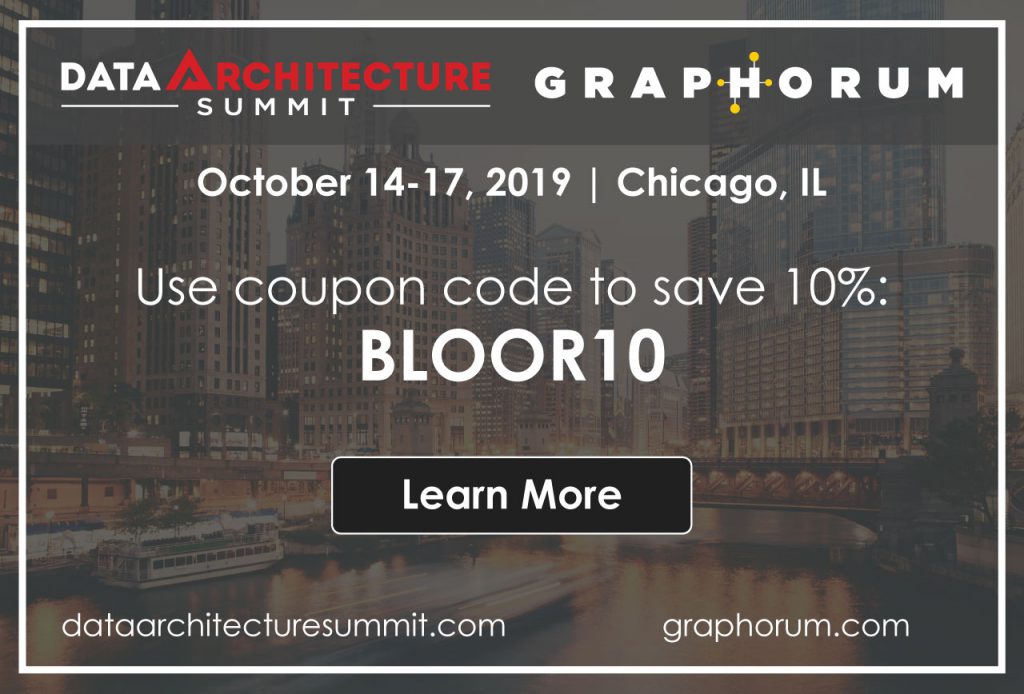 Join us and save 10% with code BLOOR10
Don't miss the opportunity to attend two events for the price of one! This fall, DATAVERSITY will be hosting two co-located educational conferences in Chicago: Data Architecture Summit and Graphorum. The in-depth programs feature tutorials, sessions, and case studies from General Motors, Sears Holdings, Salesforce, and GoDaddy, to name a few. 
Save 10% on your registration for either event by using discount code BLOOR10. Combine this coupon code with active Early Bird discounts to receive even greater savings: If you register by August 30th, you can save up to $460. As a bonus, registration to one event automatically gives you access to the other event. 
Learn more at http://dataarchitecturesummit.com and http://graphorum.com.